(Upper front garden)
PLEASE NOTE that any hardiness temperatures quoted are based on my own experience as well as on information obtained from other websites/growers..... they refer to mature plants and even then are absolutely NOT guaranteed - as I have found out the best way to determine if a particular plant will survive is to try it for myself - something I have found extremely rewarding!
Here are some pictures and info on the plants in my upper front garden. You can click the pics for a larger image (in a new window) - this may be necessary to see some of the smaller plants! Dates of planting in brackets.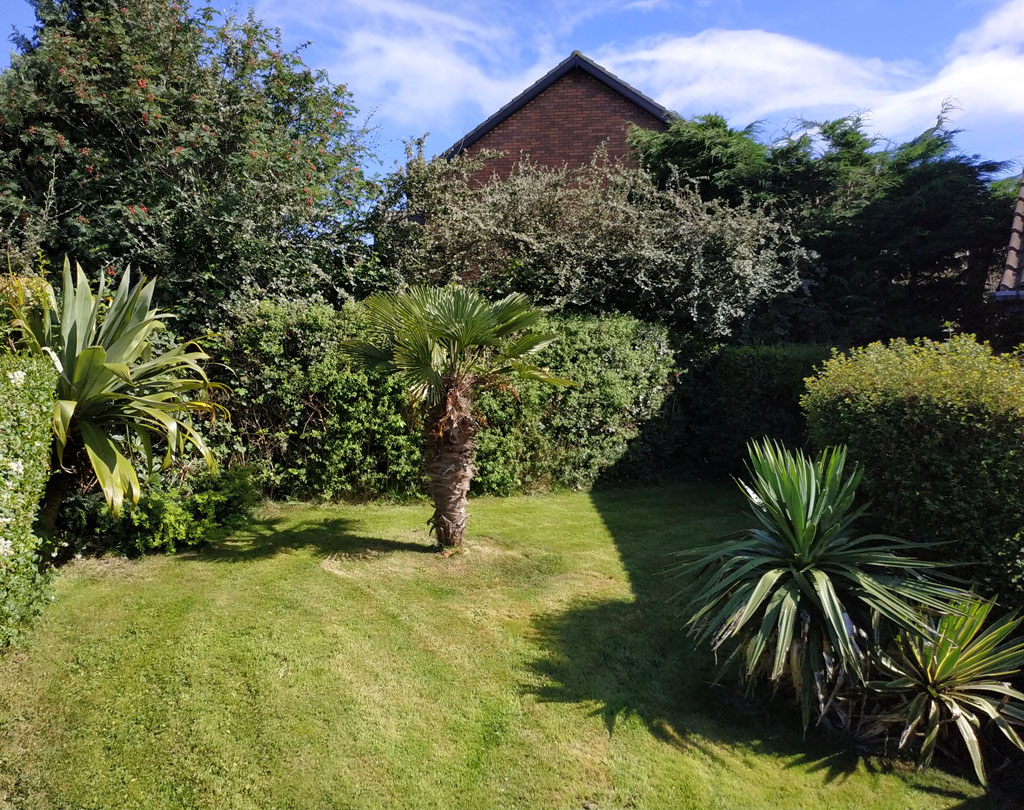 Upper front garden - photo 1, July 2019
Left: Cordyline indivisa
Middle: Trachycarpus wagnerianus (2004)
Right: Yucca gloriosa and gloriosa variegata (2010)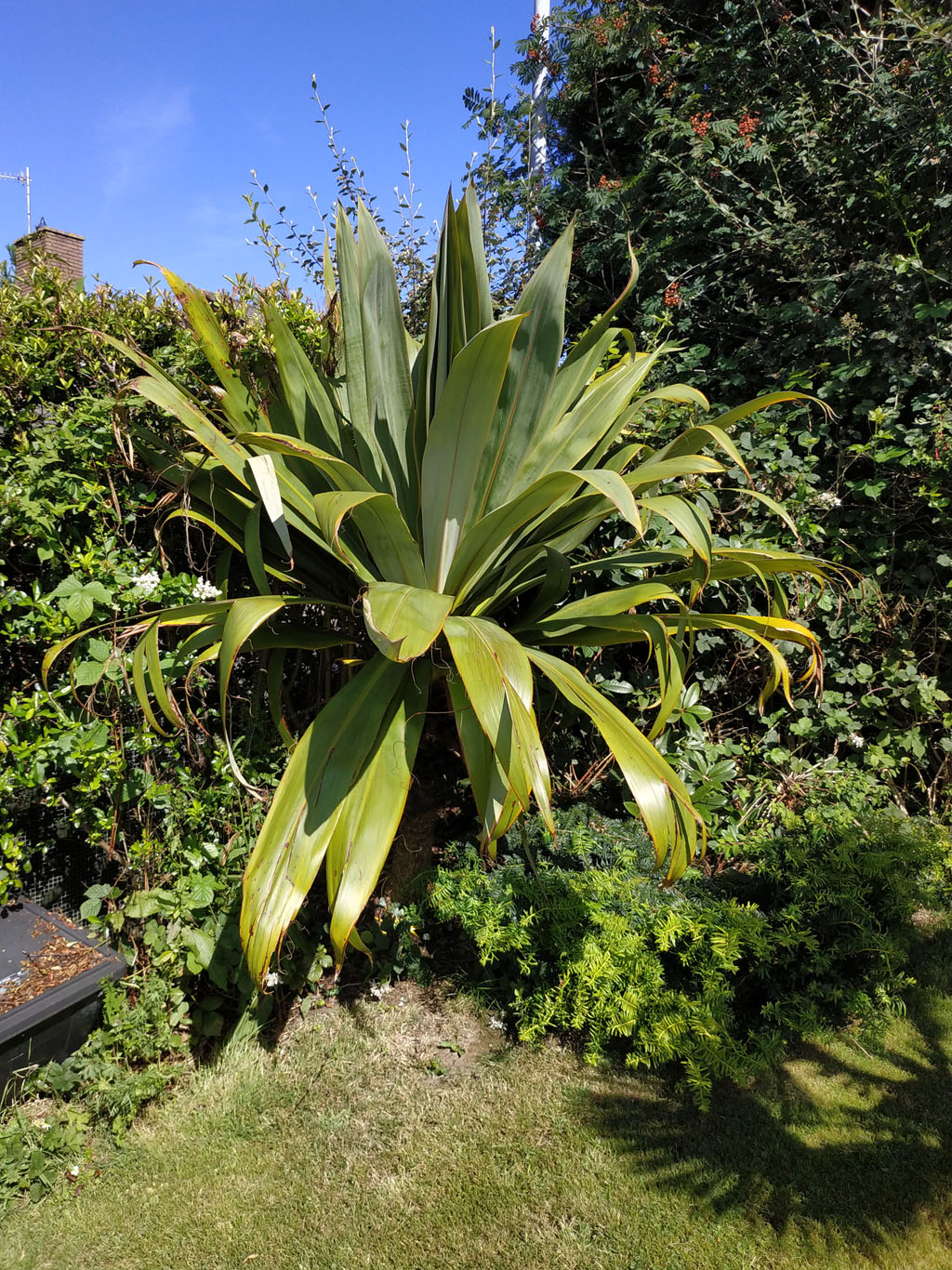 Upper front garden - photo 2, July 2019
Cordyline indivisa (2007)
Here are comments on some of the plants:
Miniature Chusan palm (trachycarpus wagnerianus)
Comments: Another no-problem palm. Comments as for t.fortunei, although the 'waggy' is an even more impressive palm as its wind-tolerance is much greater. Best palm for the UK? Very possibly.
Dwarf yatay palm (butia paraguayensis)
Comments: As for b.capitata. Doing well so far. some damage in winter 2009/10.
Needle palm (rhapidophyllum hystrix)
See comments on Lower front garden page.
Previous: Lower front garden Next: Back garden


About us Photos Church Satellite TV TV & radio Eagle Fellowship
Every Girl's Rally Palms & exotics Miscellaneous links
SIGN GUESTBOOK! View Guestbook Site history