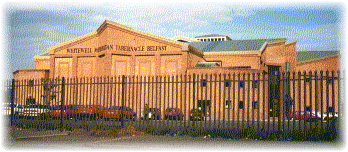 Our website wouldn't be complete without a link to our church. The Metropolitan Tabernacle started with 10 people back in 1957, but the numbers grew so quickly that new churches had to be built in 1969, again in 1981, and finally the building which you see pictured which was opened on 19th February 1994 (this picture is a few years old now and the fence which is spoiling the photo has now been replaced by a much smaller wall).
Currently the church has a congregation of around 2000 people, although the building will accommodate up to 1000 more than that, which is useful as many visitors come to the regular meetings, not to mention special events such as concerts and musicals.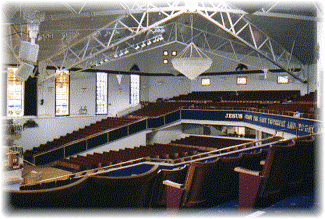 The church has 5 main meetings per week, aside from smaller prayer meetings, etc. Since 1995 I have been part of the team responsible for sound, video and lighting in the church.
The technical facilities
The sound system consists of two digital mixing desks - one for live sound and one for audio and video recording. A new line array speaker system was installed in 2009. Talkback is provided between stage, sound, video and lighting.
The church streams the main services live (audio and video) direct to the internet.
So why is church so important to us? Well, I was saved when I was 14 and Fiona when she was 16 (we were both saved in other churches, and before we met!). After that we began to look for a lively, evangelical church which catered for the needs of young people as well as the other age groups, and I believe that this is what we have found at 'The Met'.
However, what I have been able to give here is only a very, very brief overview of what goes on in the place. If you're interested, I can't recommend our church's website highly enough. Visit it - I'm pretty sure you won't be disappointed!!!
Here are some pictures: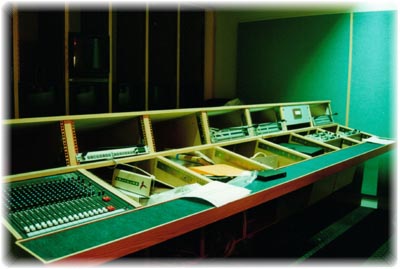 New video studio under construction - March 2001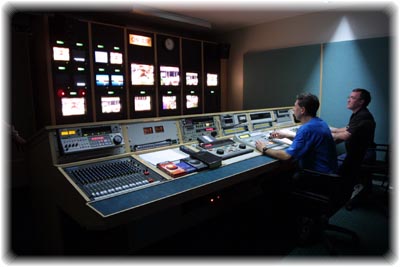 New video studio - September 2003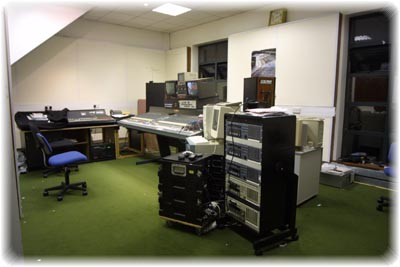 Audio studio (just before refurbishment) - September 2003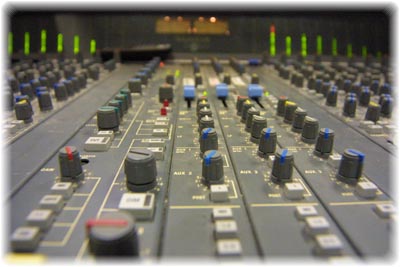 Old audio studio mixing desk
Update June 2005:
Here, finally, are a few pics of the new church audio studio!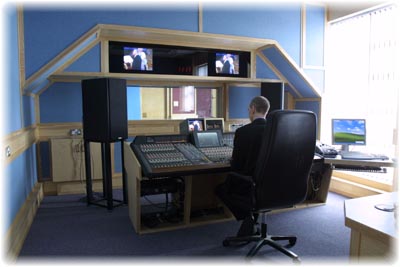 New audio studio - June 2005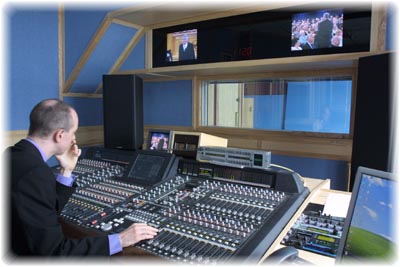 Audio studio desk - June 2005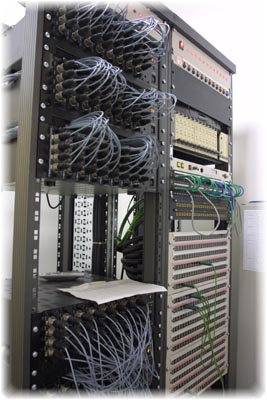 Audio studio equipment room - June 2005

About us Photos Church Satellite TV TV & radio Eagle Fellowship
Every Girl's Rally Palms & exotics Miscellaneous links
SIGN GUESTBOOK! View Guestbook Site history