The Palm Centre
OK, so this isn't a garden, but I thought it was worth a mention anyway! I visited the Palm Centre in April 2004, coincidentally on the same day as I visited Kew (they are only a few miles apart!). I was mad enough to plan a weekend in London, driving there (!), make some purchases at the Palm Centre, and carry them home in the back of the car! Now why don't we have an exotic nursery in Northern Ireland? Here are some pictures of my visit: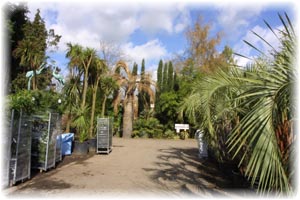 Entrance to the Palm Centre - sorry to report that at the time of my visit their big jubaea still didn't look too good, although I believe it has grown back since then :-)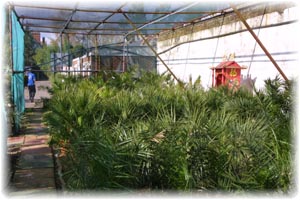 Hardy stock area - butias, waggies, chamaerops, braheas, phoenix, and more!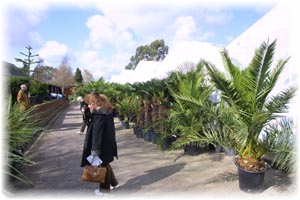 Larger specimens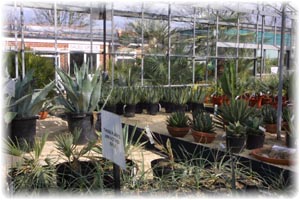 Glasshouse area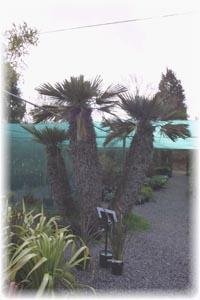 Presentation area - trithrinax campestris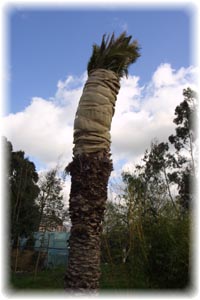 Presentation area - large phoenix canariensis (apparently still wearing its winter protection)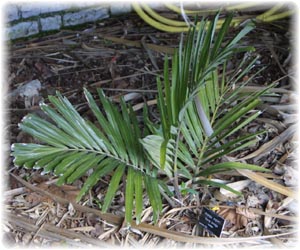 Arenga engleri on trial - under the shade of hardier species
Previous: Kew Gardens Next: Logan Botanic Garden


About us Photos Church Satellite TV TV & radio Eagle Fellowship