Gav's webcam page
Welcome to my webcam page! I am currently running two semi-live webcams, each updated once per minute. Below you can see Camera 1 - this is the view from my house to the east-south-east. On a clear day you should be able to see Belfast Lough behind the houses and beyond that, the coast of County Down.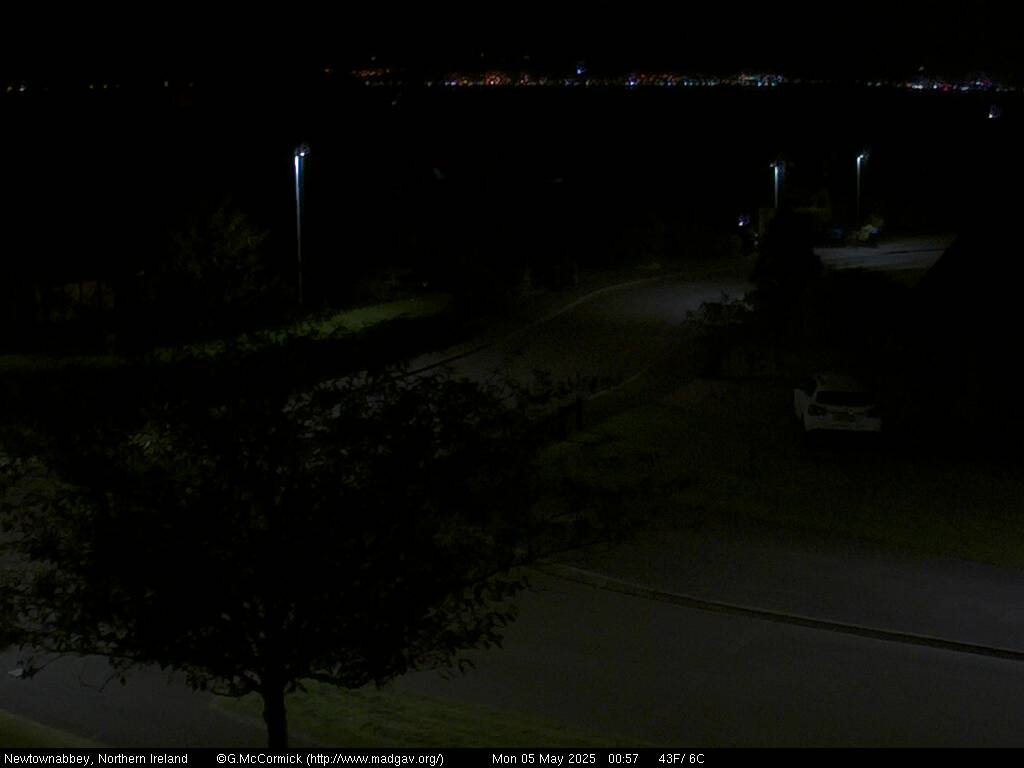 Next here is the current shot from Camera 2, again updated once per minute. This is a view from the back of my house looking north-east: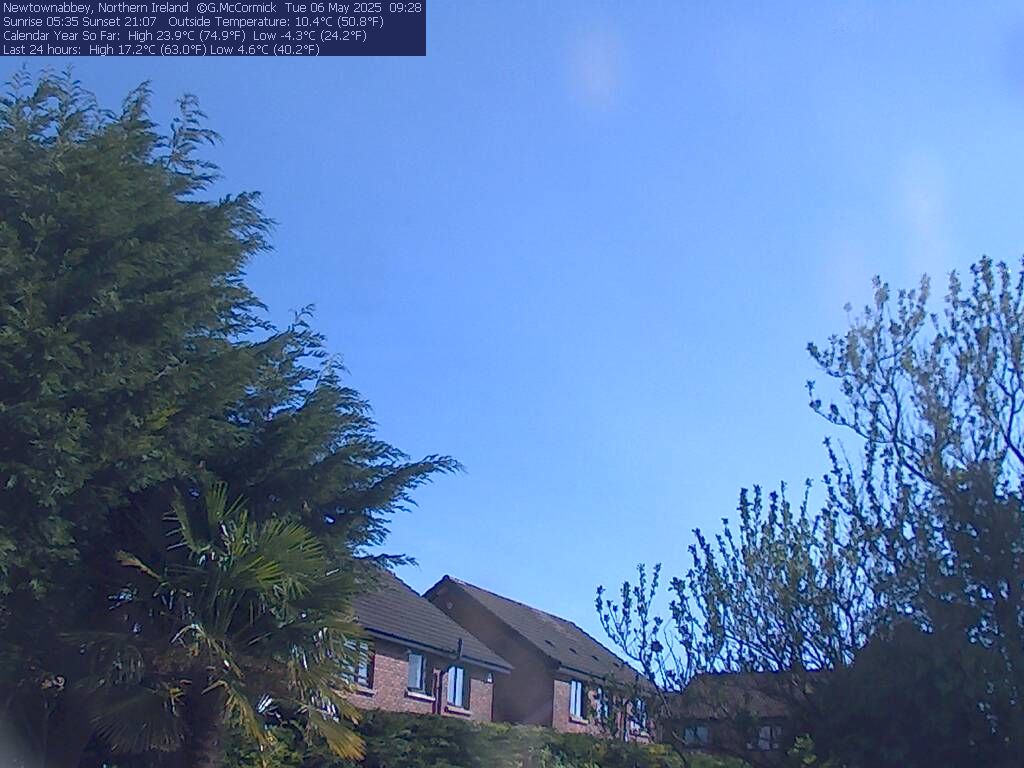 Click HERE to see archived webcam images from the current year as well as older archived webcam images going back to March 2003!
(link will open a new window)

About us Photos Church Satellite TV TV & radio Eagle Fellowship
Every Girl's Rally Palms & exotics Miscellaneous links
SIGN GUESTBOOK! View Guestbook Site history