Latest news
August 2019

Well it's with much embarrassment that I have to admit that it's been four whole years since I last posted something here :(. Far too long and there's absolutely no way I can hope to make up for the lack of updates over that period of time. Well let's try anyway, with a super-concise summary of what's been going on......
To be honest it could have been an even longer gap, but this update has come on the back of some semi-enforced changes to my webcams. In short I have long toyed with the idea of swapping some of the cameras around, however the issue was decided by an event in July 2019. So why was I considering changing things? Well, camera 1 (which was my Stardot Netcam SC) is located in a not partularly user-firendly location in my attic, in a tiny cubby-hole where it is <censored> tricky to set up the camera and manually focus it. So when the camera slips out of focus (which it eventually does after extended periods of use) it is an absolute pain to put it right. On the other hand the Axis camera that was used for camera 2 has a nice facility for fine tuning focus either automatically or manually, from the web interface. This is why I had considered putting an Axis camera on camera 1. So what event decided the issue? Well in July 2019 my Stardot camera threw a wobbler after four and a half years' trouble-free use. In short it lost all of its settings (including its IP address). So it had to come down so that I could diagnose and rectify the issue. This camera clearly needs to be somewhere more accessible, so since I now own 2 x Axis P1344 cameras (obtained from ebay) in addition to the P1343 used for camera 2, I have changed the setup to the following:
- Camera 1: Axis P1344
- Camera 2: Stardot Netcam SC
- Camera 3 (NEW!): Axis P1344.
This setup also has the benefit that all cameras now record the same size (1024x768) image, which is a nice size for various screen resolutions, high enough to produce a nice image quality but low enough to keep the file size small (important due to the archive that I keep which has images going back to March 2003).
Camera 3 is a new addition which shows a wider angle view of the sky above my house. This camera also has an IR facility enabled, which means that it will work in darkness - cloud generally showing as a grey area and clear sky as black with a few stars visible on most nights.
The garden is still going strong, with no more losses due to cold weather (well there hasn't been any notable cold since my last update - there was a bit of a spell dubbed the 'Beast from the East' in late Feb / early Mar 2018, which was severe in parts of the UK mainland, but as so often with easterlies we got away lightly with a couple of nights at -3C).
Summers were very average in 2016 and 2017, however 2018 was a bit of a stunner - the early/mid part of it anyway. After the cold start to spring there was a step change to summer in mid-May, which amazingly lasted almost continuously here until the end of July. Daytime highs consistently reached the mid-20's celsius, peaking at 30C in late June. Sadly August turned out to be poor. Now you may think that the palms would have loved the more or less continuous sunshine and heat, but I don't really think they did. In fact I think the extended warm/dry conditions stressed them a bit. 2019 has been nowhere near as good so far - not terrible by any means, just ok with a mixture of nice days and not so nice days and no extended settled period. However the palms and the garden as a whole seem to be very happy with this and are growing well. I'm also giving the palms plenty of seaweed extract and Palmbooster to help them on their way and to try to banish the <censored> leaf yellowing. And they look possibly better than they have done for quite a number of years.
I'm in the 12-month period that occurs every other year, where I have to fly for 12 hours in order to revalidate my licence. It's not been a bad year, since I've got to fly almost every time I booked, with very few weather cancellations. I've currently flown 10.0 hours, with 2.0 left to fly before the end of September. Just need to consider how I'd like to get those last 2 hours. It has however been a challenge to get trips organised, with no one at the flying club apparently driving this at the moment. Same old story! I'd love to organise more of these myself, but until I have much more time on my hands it's just not possible. Guess I'll have to try to make my early retirement happen, then it might be a possibility! Not happening for the foreseeable!
So anyway I've had a few more trips, mainly to the Scottish islands and Southern Ireland. A few weeks ago I had a nice trip to Carlisle, England with a couple of friends. Great airfield to visit with a great wee aviation museum (Solway Aviation Museum) on-site. I'll finish this long-awaited update with a couple of pics from our visit - see below.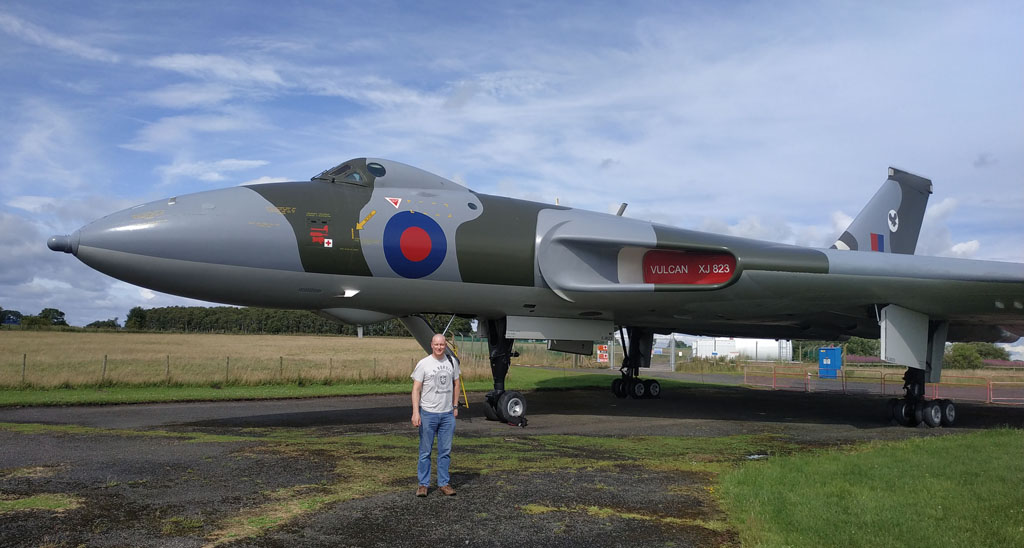 Me with Vulcan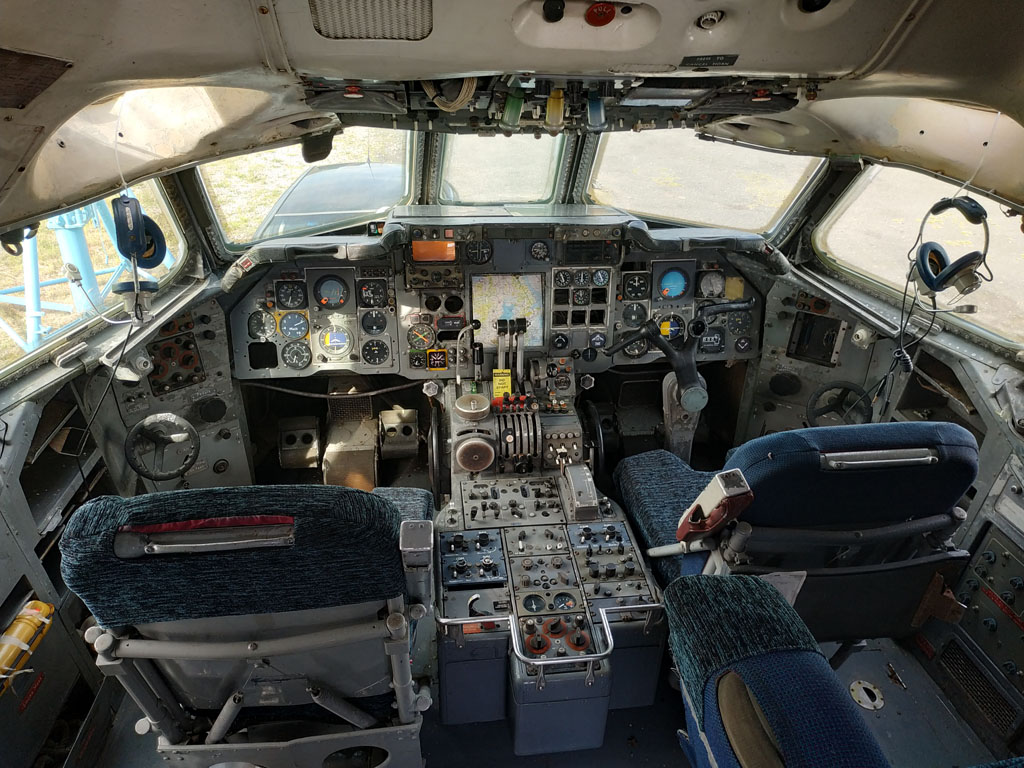 Trident cockpit - yes that really was an early moving map display and yes it really does show Northern Ireland :)
Click here for archived news...

About us Photos Church Satellite TV TV & radio Eagle Fellowship
Every Girl's Rally Palms & exotics Miscellaneous links
SIGN GUESTBOOK! View Guestbook Site history